Golden Globes Fashion
did you watch the Golden Globes
on Sunday night?
it's my favorite awards show
to see since
there are awards for both
television and film
however
this year
i totally missed it
forgot about it
i'll blame it on turning 40
and all the dying memory cells in my brain
but i did remember to dvr
all the fashion critics afterwards
and got to see the red carpet arrivals
a day late
(and a dollar short)
here are my picks
for the best dressed
Charlize Theron in Dior Couture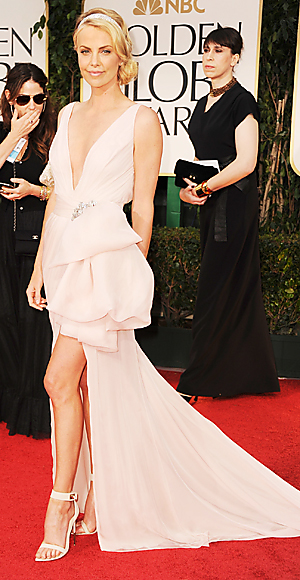 adore this look from
Zooey Deschanel in Prada
but not a fan of the hair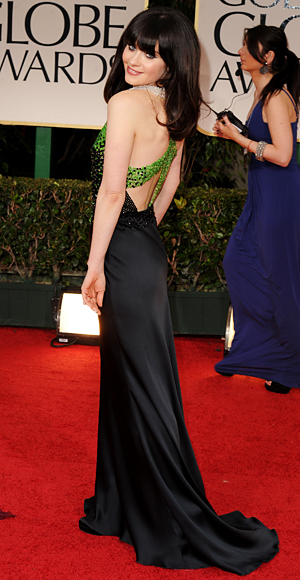 some folks hated this next look
some loved it
i fall into the second category
Jessica Biel in Elie Saab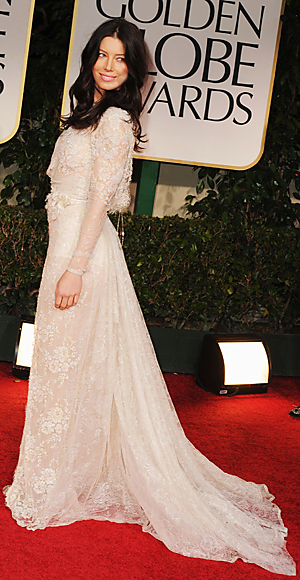 nude was the color trend of the night
and this was another of my faves
Heidi Klum in Calvin Klein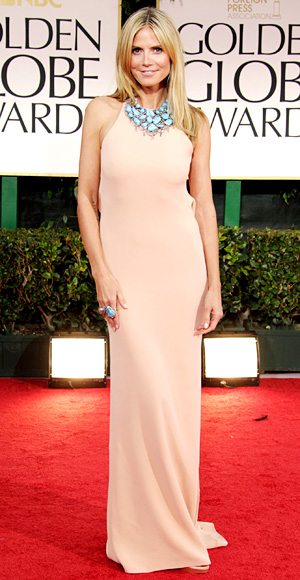 loved this one
Laura Dern in Andrew Gn
Jessica Alba in Gucci
stunning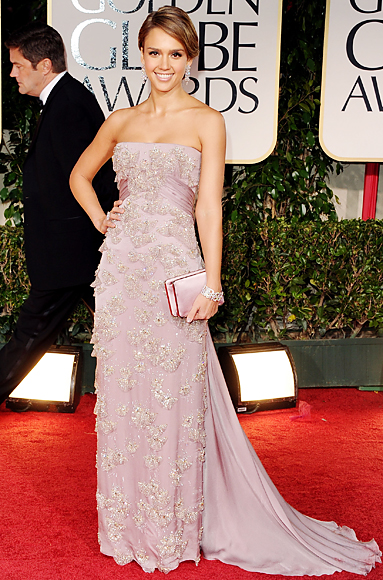 you is pretty
you is smart
and i love you in this dress
Viola Davis in Pucci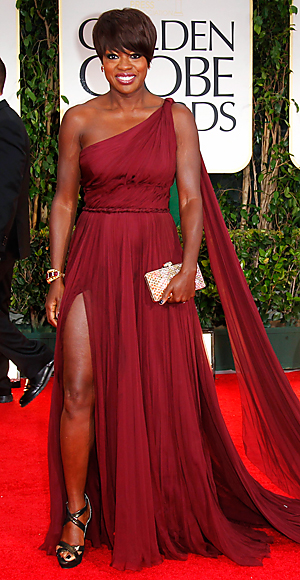 i hate to say it
because i'm so not a fan
but she looked statuesque and lovely
and extremely wrinkle free all night
Angelina Jolie in Atelier Versace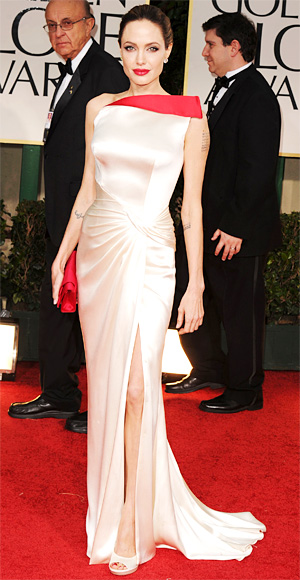 it's taken me a day or two
to decide if i really like this next gown
mainly because the fabric
translates onto camera like cheap velour
but the silhouette is gorgeous
as are the color and design
and i'm guessing that it's not made of cheap velour
so it's going on my favorites list
Michelle Williams in Jason Wu
and then sadly
there were those stars who didn't shine
so brightly
Sarah Michelle Gellar in Monique Lhuillier
who said her daughter chose it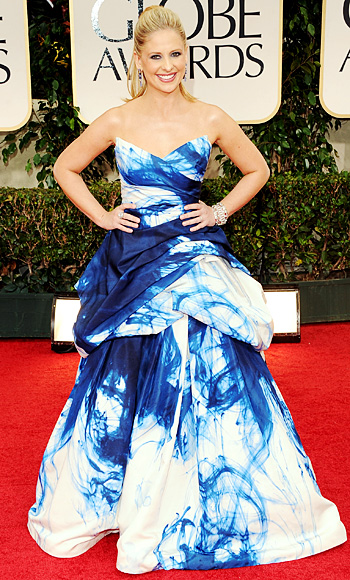 Amanda Peet in Marc Jacobs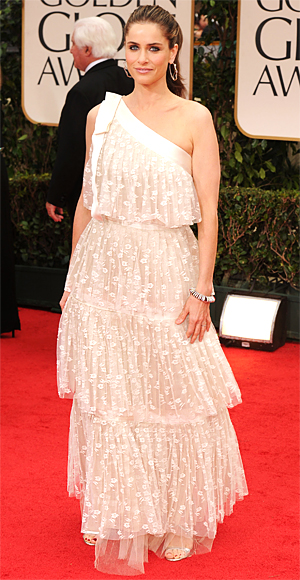 Madonna and Andrea Riseborough
in Reem Acra and Vivienne Westwood, respectively
or
as i like to refer to them
a hot mess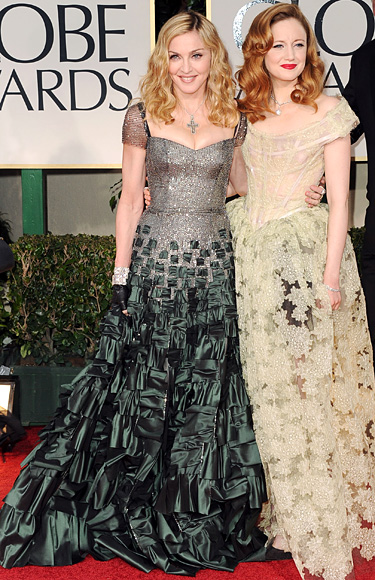 critics either loved or hated this gown
i hated it
Elle Macpherson in Zac Posen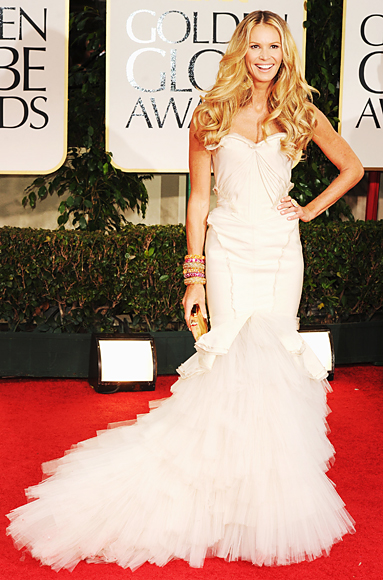 oh Emily
you should've used your sister's stylist
Emily Deschanel in BCBG Max Azria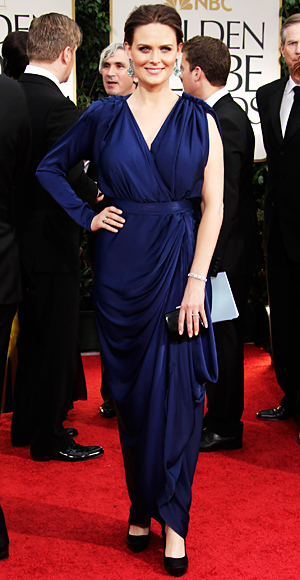 Meryl Streep in Alessandra Rich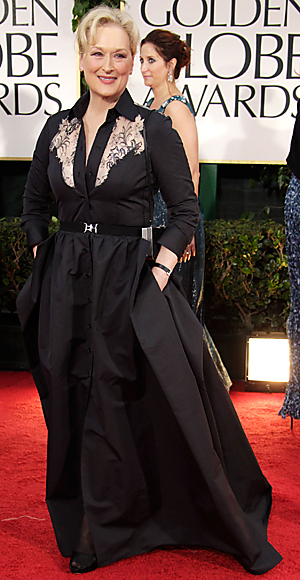 sequins
feathers
and mesh
all in one?
no
Evan Rachel Wood in Gucci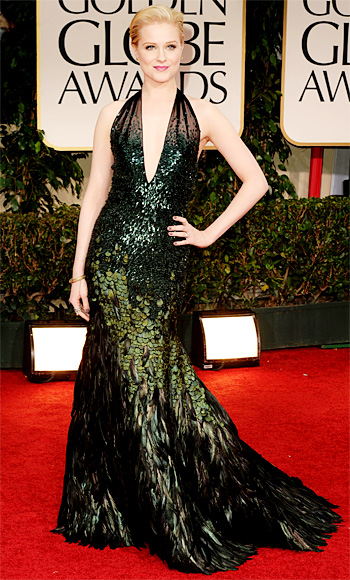 and finally
in the
i-sewed-my-dad's-old-tent-together
category
Piper Perabo in Theyskins Theory
so
what do you think?
loved 'em
hated 'em
which gowns
were your hits and misses?
p.s.
did you see the video
of Lea Michele posing on the red carpet?
r i d i c u l o u s
i'm surprised she didn't throw her back out
the end.
Labels: fashion