Vintage Christmas Advertising
i love all things vintage
especially when it comes to my favorite of holidays
christmas
so i was wasting wiling
away some time online
browsing old christmas ads
to share with you all
some are cutesy
some are nostalgic
some are
just a little
odd
but then
you be the judge
cigarette anyone?
oh mister president
really?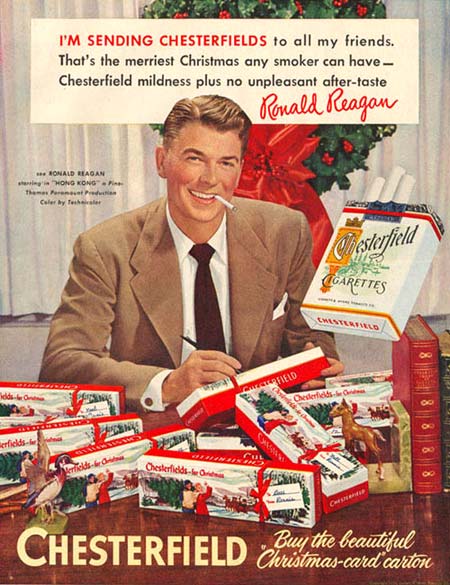 here's joan crawford hawking the lucky strikes
even lucy and ricky got in on the holiday haze
so funny when
these days
there isn't a celebrity out there who would dare to
plaster his or her face on a package of smokes
even the kiddies are included
nothing says 'merry christmas' like
a cigarette lighter for mom under the tree
this is better
i'll take kitchen appliances any christmas
awwww
just a happy holiday family photo
with everyone dressed in their christmas best
and, of course
heavily armed
even little timmy
are your cockles warmed yet?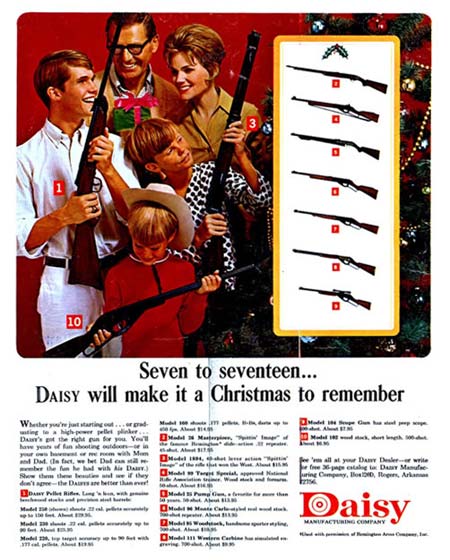 this poor man in the lounger appears to be more than a little
relaxed
creepy
i don't know who loretta young was
but if that's what an avon lady is supposed to look like
then
i've got a little...primping
to do
question:
what is this an ad for
and
at what point will her bathrobe catch fire
and
is she in the sky?
here's a little ww2 nostalgia
does anyone else look at this and think
to infinity and beyond!
or is it just me?
if cigarettes
toasters
lightbulbs
and guns don't peak your interest
how about a good old
sixpack of
this one is true christmas americana
but
are all those children his and hers?
must be homeschoolers....
and finally
i leave you with this image
an attractive woman
lying on the floor
stroking her shiny new
sweeper
smiling.
perhaps we should just keep this christmas idea list
to ourselves.
Labels: nonsense