The Thanksgiving Table
i love to entertain
but
i have to admit
i'm often better employed
in creating a feast for the eyes
rather than the stomach
this afternoon
i was doing a bit of
browsing
to see what creative tablescapes
i could find
from which to gain some
fresh inspiration
ready?
this painting
by Norman Rockwell
must be one of my very favorites
for it's depiction of the all-american
family feast
and what a simple table it is
Norman Rockwell


i love this idea for a place card
Country Living
thanksgiving dinner outside anyone?
not an option in our neck of the woods
Southern Living
Southern Living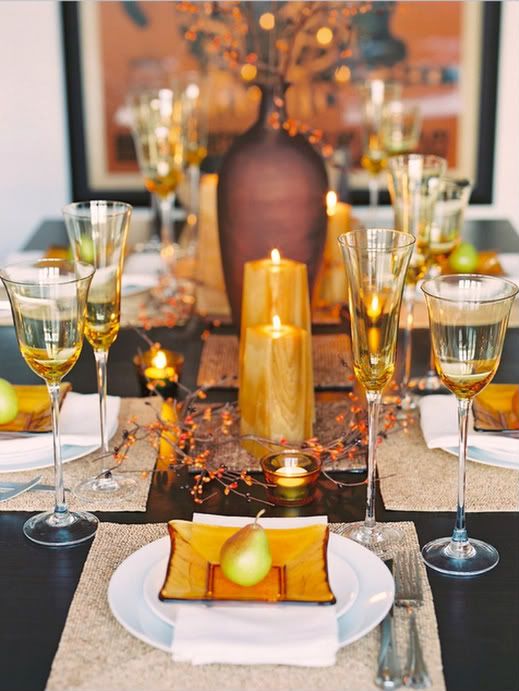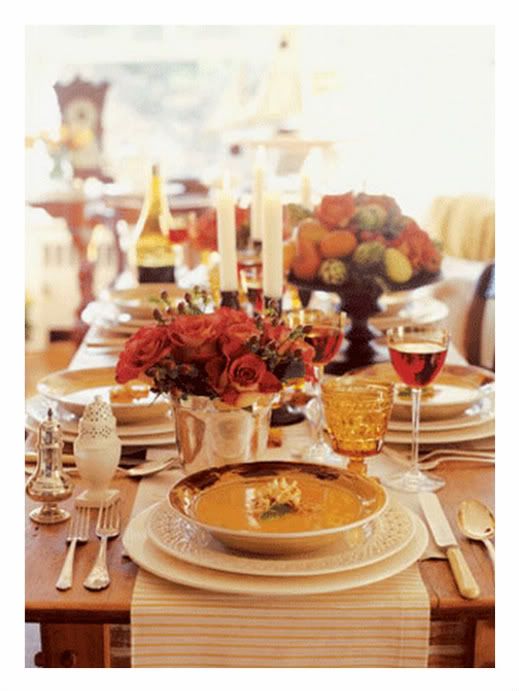 Midwest Living
so much amber lovliness
lit candles
polished silver
soap-bubble glasses
fresh foliage
in autumn's russet tones
sigh
actually
since i never even host thanksgiving dinner
these photos are the closest i'll get
to setting my own lovely november table

but

however gorgeous the setting on the table

it's the folks sitting around it
who matter the most
and for whom
i am truly thankful



so tell me
who will be sitting around your table this year?


Labels: decoration, family